The Albany Poetry Workshop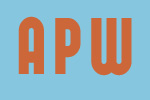 A great poet … must have the ear of a wild Arab listening in the silent desert, the eye of a North American Indian tracing the footsteps of an enemy upon the leaves that strew the forest, the touch of a blind man feeling the face of a darling child.
– Samuel Taylor Coleridge
HOW YOU MAY BENEFIT MOST FROM THIS WEBSITE
If you are a:
* Poet - submit your poetry drafts for review and critique by APW readers by clicking the Submit tab.
* Teacher - for classroom poetry writing exercises that meet English Language-Arts Contents Standards, follow the Classroom tab.
* Reader - click the Resources tab for our picks of some of the best the Web has to offer poets and writers.
* Surrealist - join the fun in the Exqusite Corpse writing game by clicking the Group Poem tab.
* Critic - click the Forums tab to review and comment on other poets' writing.
* Poetry Connoisseur - the Feature tab displays the current month's featured poet.
* Literary Archivist - to review poetry published on these pages over the last 15 years, visit the Guest Poets tab.
* Beginner - on the Classroom tab you will find guidelines for giving a critique on another poet's work.
To get you started:



Try this Five-Session Exercise that focuses on the basics: Image and the Five Senses; Metaphor; Simile; Personification, and an Integrated Exercise that challenges you to bring all these together into one poem.
Please give this and other exercises a try, and submit your results!
We believe that a great poet may also grow and benefit from the features of a great online poetry workshop.
As we begin our fifteenth year, APW – the Internet's first free poetry workshop – continues to bring you that great online resource.
Writing is a solitary occupation for which, once we're finished writing, we need an audience. We want our work to be seen, to be commented on, to have an effect. We also want to get better at our craft.
These pages are a live forum for our poetry friends who wish to read and comment upon each others' poems-in-progress.
Please join us now in the critical discussion and the pleasures of the art and craft of poetry writing.